"Charlotte Collins" — A New Sequel to Pride and Prejudice
Fans of Jane Austen's Pride and Prejudice may be interested to know that a new sequel to the novel is being released on September 1st, 2010. It is called "Charlotte Collins" and was written by Jennifer Whiteley Becton, a graduate of Mercer University, now residing near the city of Charlotte in North Carolina.
As you might suspect from the title of the book, the plot revolves around Elizabeth Bennet's good friend Charlotte, who is married to Elizabeth's father's cousin Mr. Collins.
Summary of Charlotte Collins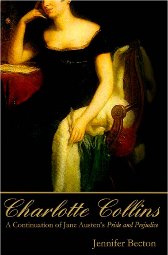 When Charlotte Lucas married Mr. Collins in Jane Austen's Pride and Prejudice, she believed herself to be fortunate indeed. Her nuptials gained her a comfortable home and financial security. If she acquired these things at the expense of true love, it did not matter one whit. To Charlotte, love in marriage was nothing more than a pleasant coincidence.
As the years of her marriage dragged by, Charlotte began to question her idea of love as she suffered continual embarrassment at her husband's simpering and fawning manners. When Mr. Collins dies, finally relieving everyone of his tedious conversation, she must work feverishly to secure her income and home. She gives no further thought to the prospect of love until her flighty sister Maria begs her to act as her chaperone in place of their ailing parents. Hoping to prevent Maria from also entering an unhappy union, Charlotte agrees, and they are quickly thrust into a world of country dances, dinner parties, and marriageable gentlemen.
But when an unprincipled gentleman compromises Charlotte's reputation, her romantic thoughts disappear at the prospect of losing her independence. As she struggles to extricate herself from her slander, her situation reveals both the nature of each gentleman and of true love.
Review
"With Charlotte Collins, Jennifer Becton mines the rich vein of literary characters who've vanished into the mists of history. Her newly widowed Charlotte is an expert in social nuance, but does she know her own heart as well? Charming, witty, and grounded in period detail, Becton's debut novel will make Jane Austen fans rejoice."
--Beverle Graves Myers, author of Her Deadly Mischief
Biography of Jennifer Becton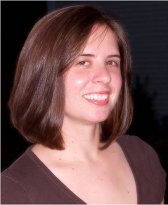 Jennifer was born in Washington, DC, and moved to the South as a child. She fell in love with books at an early age, and mysteries by Agatha Christie and other novels such as Anne of Green Gables by L. M. Montgomery, The Black Stallion by Walter Farley, and Pride and Prejudice by Jane Austen greatly influenced the course of her life.
She studied at Mercer University, where she earned a bachelor of arts in Christianity and French, majors that emphasized research, writing, and literature. (And you haven't lived until you've slogged through great French writers in the original language!) Upon graduating summa cum laude, she was the recipient of the J. L. Dagg Research and Writing Award and the L. P. Irvin Foreign Language Award.
In 2000, Jennifer began her own freelance editorial and writing business: Becton Literary Services. She has edited literary novels, short story collections, and various non-fiction works for Mercer University Press and Smyth and Helwys Publishing, both in Macon, Georgia, and her lifestyle and equestrian articles have appeared in Southern Distinction, HorseSouth, and Southern Horse Talk. She has been a member of the Historical Novel Society, the Jane Austen Society, and Sisters in Crime.
Jennifer lives near Charlotte, North Carolina, with her husband Bert, a civil engineer, and a cat named Puttytat, who rules the house with an iron claw. She is also an avid equestrienne and owns a horse named Darcy.
Jennifer is currently writing her next novel and is coauthoring a book on overcoming horseback riding fear with Laura Daley.
Summary and biography written by Jennifer Becton.
More information
For more information, visit Jennifer Becton's website and her blog.
2010-08-03
---
---
Back to the articles list or the main page.
Tweet