A Jane Austen Daydream
A Jane Austen Daydream, written by Scott D. Southard, is a new novel centred on the life of the celebrated author Jane Austen.
Inspired by Jane Austen's own work and "partially" by her life story, A Jane Austen Daydream is Jane's life reinvented in fiction. Filled with references to her works and characters and many new literary twists, Jane experiences the adventure her mind and spirit deserved and the love she always wished she could find.
A book for both the novice Austen reader to the professional Austenite, this humourous and moving tale follows the growth of Jane into the great writer we know today… with a lot of love and tribulations along the way… and maybe a hint of pride and something.
Background to the Novel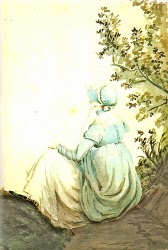 Scott has written an interesting introduction to the novel. In this, he has described in detail how he was first introduced to Jane Austen's work, how he became interested in her and her work, why he wanted to write the novel, how he did his research, and even his approach to writing the novel.
He concludes by saying that he hopes that his novel will lead to more people (re-)reading Jane Austen's books. Also, if the novel is financially successful, he plans to share a percentage of the profit with the Jane Austen's House Museum.
Where to Read the Novel
A Jane Austen Daydream is currently being released in instalments (every Tuesday and Thursday) by the literary website Green Spot Blue. Links to previous instalments (and Scott's introduction to the book) can be found on his blog. Once complete, there will be three volumes to the novel.
Author Biography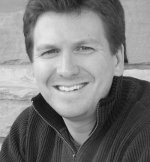 Scott D. Southard (@SDSouthard) is the award-winning author of My Problem with Doors and Megan. His novel My Problem with Doors was called "big and entertaining" (AnnArbor.com) and "an absorbing, thought-provoking tale" (Lansing State Journal). His books can be found on Amazon.com
and Amazon.co.uk
.
Scott received his MFA in writing from the University of Southern California.
See Scott's blog for further information.
2011-07-13
---
---
Back to the articles list or the main page.
Tweet